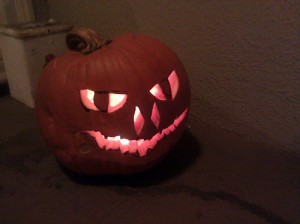 Halloween has always been my favorite holiday. Yes, I like it even more than Christmas.
Why? I guess it comes down to Community. Or, if I'm not being hyperbolic, introversion.
I'm an introvert, something I've made no secret of. And it's because of this that I find Community so interesting. As someone who isn't able to walk into a room and make five new friends – or sometimes, not able to even spark a conversation – Community is a huge boon. A strong community can help me feel like a real human being. Real community helps me be social and fun and the person that people like.
Halloween is all about Community. Christmas? That's about family. And that's great and important (coming from a family with only 2 kids who are 6 months apart, probably less important to me than to big families). But Halloween is about the world around you.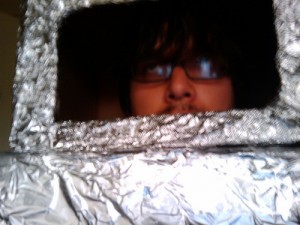 Halloween is scary…but enticing. You go out in the world. You meet strangers and take candy from them (something your parents normally tell you not to do). You see the generosity of the world, and you get to talk about your creativity ("I'm Spider-Man!").
Halloween allows you to step out of yourself for a moment. Even if you're an awkward person, once you're a robot, or a space captain, or a zombie, you have some leeway to experiment with being a different person. A fun person.
Halloween is both scary and warm. You go out scared of the darkness (which again, your parents generally don't let you out in) and you come back with your heart warmed – and your belly filled – by strangers.
Halloween is Community. And I will dress up every Halloween for the rest of my life.