I Can Help You Reap the Benefits of Collaboration and Community
Today's most forward-thinking companies are using community to scale their business and drive retention. I can show you how to make it happen for your business.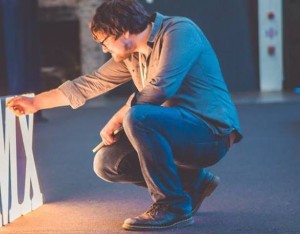 I love helping companies find the value in engaging their audience. Across my 10 years of experience in a variety of companies, I've seen just how powerful engaged audiences can be: driving deeper retention and LTV, creating content the company could never create on their own, and spreading the word far and wide. You've built a successful business – why not supercharge it? I will help you find ways to take your company to the next level by leveraging the power of engagement and community.
Perhaps you…
Want customers to stick around longer?
I built immersive community experiences at UserVoice that drove satisfaction and retention. I can help you envision and execute your own.
Want more of your customers to engage with your product?
I designed an improved onboarding process for Nextdoor community members that increased week-over-week group growth by 150%. I can help you figure out the weak points preventing people from engaging with the amazing thing you've built.
Want to reach scale you can't with traditional hiring by putting your community to work?
I ran the volunteer program at Coursera which sourced unpaid mentors from the community, serving hundreds of students across dozens of classes. I can help you scale your success without scaling your costs.
Want to make sure your customers don't churn because of bad support experiences?
When I revamped the customer support team at ZOZI I brought satisfaction from sub-80% to 100% and drove a 90% increase in LTV with satisfied customers. I can help you put the right team, structure, and training in place to do the same.
Want to make more educated choices about what features your customers truly want?
I helped shape the UserVoice customer feedback platform and spent years involved in their own product feedback pipeline. I can walk you through how to get the most actionable feedback – not just complaints from the vocal minority – that will drive the most valuable features.
Just want to learn more about this community thing and why people think it's so valuable?
I spent a year working with CMX, the premier thought leader in the community space, looking at how dozens of companies use community to drive value. I'm happy to sit down and share the basics of community strategy with you for free.
My process is simple:
We sit down and talk through the goals of your efforts. You get this for free; I want to make sure I can truly help you. If I can't, I'll decline or refer you to one of the many community and customer support professionals in my network.
I conduct research interviews to understand the opportunities and challenges of implementing these strategies in your organization.
I design an initial community or customer support strategy to achieve your goals.
I work with your team to finalize the strategy, hire or train the necessary team members, and launch and manage your initiatives.
You reap the rewards.
I'm offering a free 30-minute consultation, usually a $150 value. From our 30-minute meeting, you'll get clarity on exactly what it is you need and we can decide if there's a fit for me to help you out. If not, you get free advice and I'll make recommendations for where you can get the help you need. So why not drop me a line and get ready to reap the value of engagement?