In community management, we often reference Maslow's Hierarchy of Needs.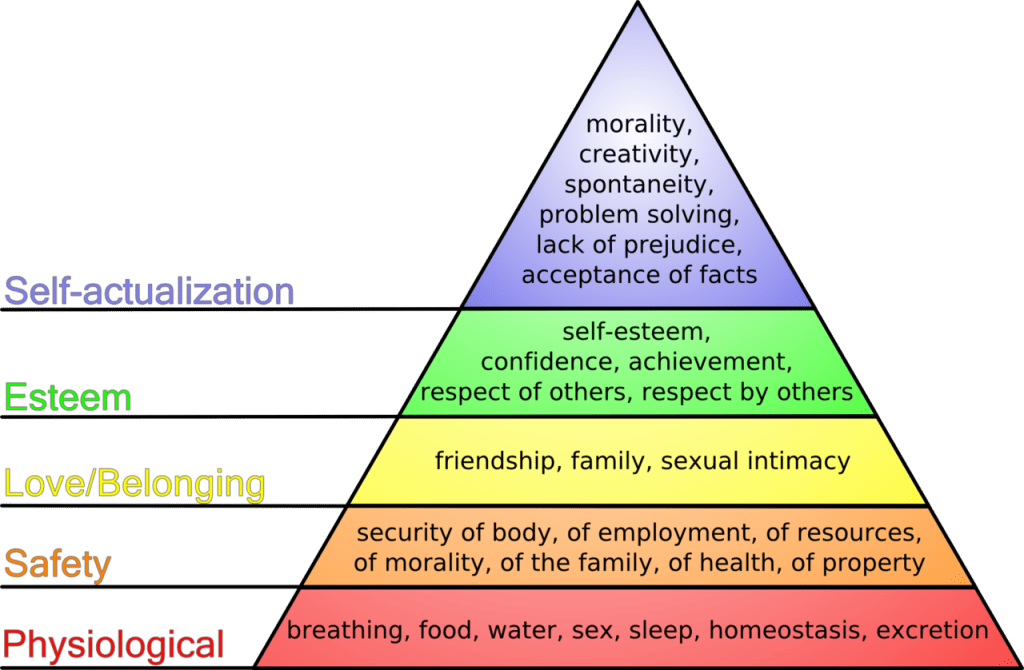 First and foremost, it states, humans focus on the need for food, shelter, safety, etc. (Not much of a surprise there.) It's only once these are met that they can—and will—move up the hierarchy. We're never content, us humans. It's what makes us great, and leads to moon landings and the Mona Lisa and Third Eye Blind's self-titled album.
I'm lucky enough that I frequently have achieved the "esteem" level of the hierarchy. I feel my work is valuable—I help people connect and accomplish things.
But like many of the lucky people in the first world, I'm always chasing self-actualization. I want my actions to mean something more than a good day's work, or a promotion, or an award. I want to be changing the world for the better.
I chased this with UserVoice, helping companies treat customers better. I chased this with ZOZI, helping people live more active lives. And I'm very excited about my next attempt: Starting in June, I will be taking the role of Community Lead at Coursera, helping them achieve their lofty goal of providing universal access to the world's best education. They—soon to be "we"—are truly trying to change the world for the better.
As always, this transition is not without sadness. I've learned an incredibly amount at ZOZI from my manager, my coworkers, and my employees. We created some great things—moving our customer satisfaction from sub-80% to 100%, launching the ZOZI Journal—and we've helped many people get out in the world. Leaving was not an easy decision, but I believe it was the right one. Regardless, as with UserVoice, I wish the ZOZI team all the best and will be closely following their progress (and using their product).
At Coursera, I am going to be working with some of the most brilliant people of my career on some very juicy challenges. Community is an integral part of Coursera, and they already have some great community programs. I won't lie; my excitement sits right next to a very talkative fear, sure I won't accomplish my goals. But truly, isn't fear the path to self-actualization?
Thank you to everyone who has ever helped me, from my bosses to coworkers to many community managers I've interacted with. I'll need you now more than ever—expect some emails and coffee dates. 🙂 And yes, I will continue to see you at Community Manager Breakfast.
Wish me luck!
-Evan
---
Photo courtesy of Wikipedia.